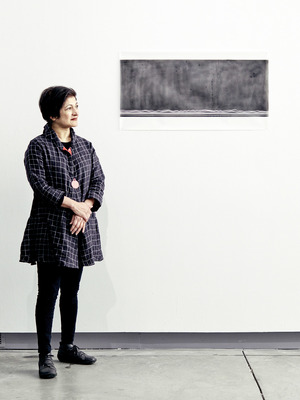 Munira Naqui was born in Chattogram, a small town on the coast
of Bay of Bengal, which is now Bangladesh. She left Bangladesh
in 1974 to attend Moscow State University where she studied Economics. She came to the United States in 1982.
Maine has been home to her since 1993. Munira attended the University of Pennsylvania and workshops and classes at
Maine of College of Art Continuing Studies programs.
She lives in Portland and works in her studio in New Gloucester, Maine, USA.
Her work is shown in galleries nationwide and internationally. She shows her work regularly at the Salon Realites Nouvelles, Paris France, and at Gallery Nine Amsterdam, Netherlands.
She is represented by Gallery Nine in Amsterdam, Netherlands.

Munira Naqui is the founder of the International artists group of 30+ artists from 14 countries, The Drawing Collective.

Image credit: Michael D. Wilson